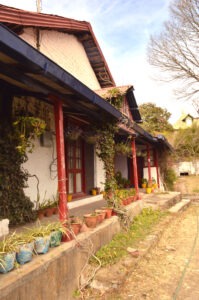 AMRITA SHERGIL'S HOME IN KASAULI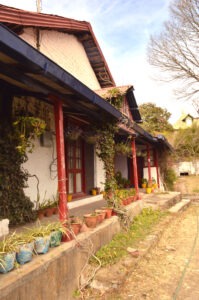 Amrita Shergil the famous indian painter was born in Budapest, Hungary.Her father Umrao Singh Shergil Majithia, a Sikh aristocrat and a scholar in Sanskrit and mother Marie Antoniette Gottesmann, a opera singer from Hungary. Her mother came to India as a companion of Princess Bamba Sutherland the granddaughter of Maharaja Ranjit Singh. . Her younger sister was Indira Sundaram ,mother of the contemporary artist Vivan Sundaram. She spent most of early childhood in Budapest.
In 1921 her family moved to Summer Hill, Shimla in India, and soon began learning piano and violin, and by age nine she along with her younger sister Indira were giving concerts and acting in plays at Shimla's Gaiety Theatre at Mall Road, Shimla Though she was already painting since the age of five she formally started learning painting at age eight.
She was greatly impressed and influenced by the Mughal and Pahari schools of painting and the cave paintings at Ajanta.Sher-Gil married her Hungarian first cousin, Dr. Victor Egan in 1938 and moved with him to India to stay at her paternal family's home in Saraya in Gorakhpur, Uttar Pradesh. Thus began her second phase of painting which equals in its impact on Indian art with the likes of Rabindranath Tagore and Jamini Roy of the Bengal school of art.
Sher-Gil's art has influenced generations of Indian artists from Sayed Haider Raza to Arpita Singh and her depiction of the plight of women has made her art a beacon for women at large both in India and abroad.[30] The Government of India has declared her works as National Art Treasures. Amrita Shergil has a house in kasauli which is a heritage building in kasauli and is looked after by Vivan Sundram now.